We are teaming up again with Pate at Texas Motor Speedway!
This year we will be hosting the car show at Pate Swap Meet on Saturday, May 2, 2020 from 8AM-2PM. The entry fee is $25 and we will have the free PSA Prostate Cancer Screenings from 10AM-2PM. In addition we are also excited to announce we are working with Zero Prostate Cancer to host one of their Run/Walk events! So if you don't have a classic to bring to the show still come out to get your PSA checked or raise awareness with Wheels for Wellness and Zero! Pre-register below.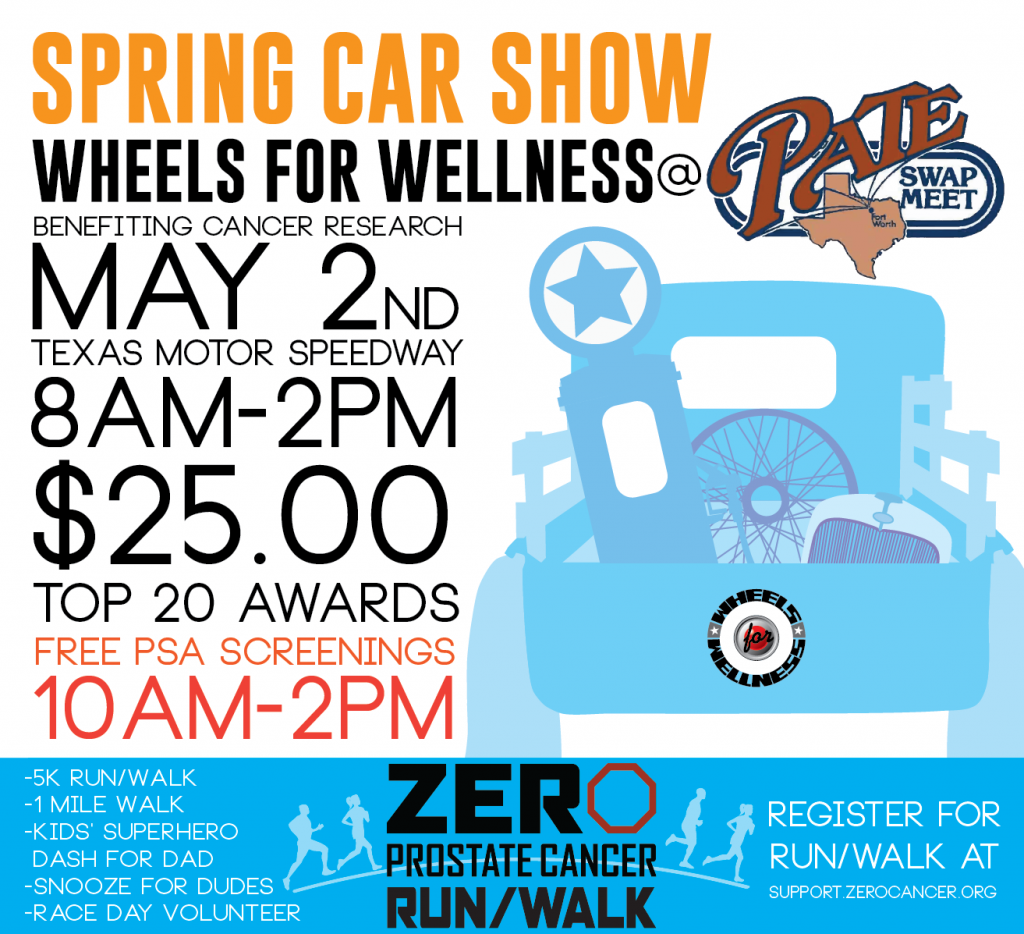 Online pre-registration is opening soon but you can currently pre-register by printing/mailing our flyer with your information and payment to P.O. Box 471699 Fort Worth, TX 76147.
Looking for info or want to register for the Zero Prostate Cancer Run/Walk? Check out more at Zero's website.